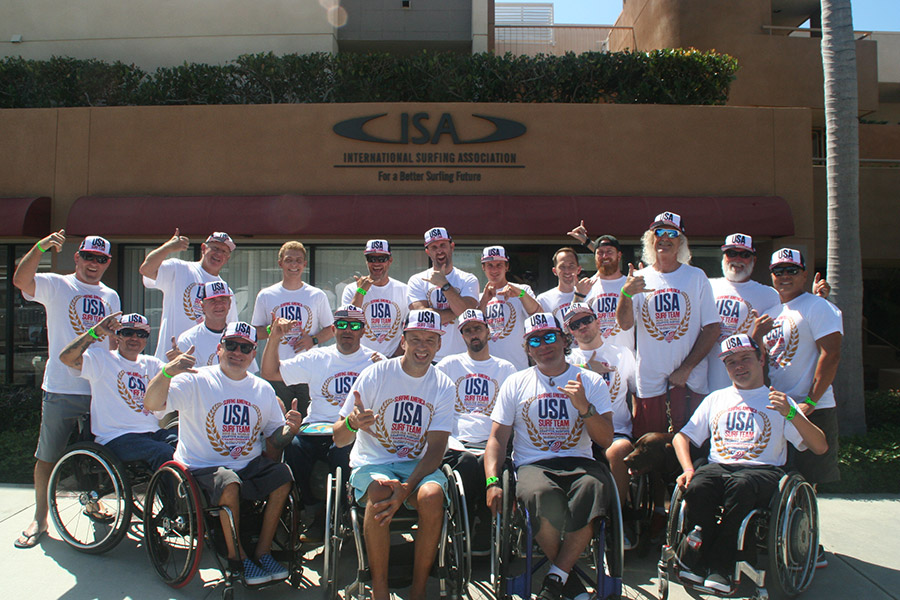 A grand total of 69 athletes from 18 countries are confirmed to compete in the inaugural ISA World Adaptive Surfing Championship Presented by Challenged Athletes Foundation, Hurley, Stance and the City of San Diego, which will officially begin on Thursday, September 24.
The Adaptive Surfing clinic will kick off the festivities at La Jolla Shores, where young adaptive surfers will receive instruction and have an opportunity to display their skills. On Thursday afternoon, the official inauguration of the ISA World Championship will take place with the Opening Ceremony starting at 4:15pm at the Spreckels Organ Pavilion in Balboa Park.
The 18 International Teams that have confirmed their participation are Argentina, Australia, Brazil, Chile, Costa Rica, Denmark, France, Great Britain, Hawaii, Italy, Mexico, New Zealand, Norway, South Africa, Spain, Switzerland, United States and Uruguay.
With 69 international athletes, this ISA World Championship will be the biggest international Adaptive Surfing competition of its kind to date.
ISA President Fernando Aguerre commented on the gathering of the world's best international adaptive surfers.
"I'm totally excited and stoked that adaptive surfers from 18 countries around the globe have converged in La Jolla to share their passion for the sport. This is a historic gathering of the adaptive surfing community, which the ISA is very proud to be leading.
"I am looking forward to the Adaptive Surfing clinic Thursday morning, and of course the inauguration of the ISA World Championship at the Opening Ceremony Thursday afternoon in Balboa Park. The ISA is very happy to be hosting all of these athletes and delegations for the growth and development of Adaptive Surfing around the world."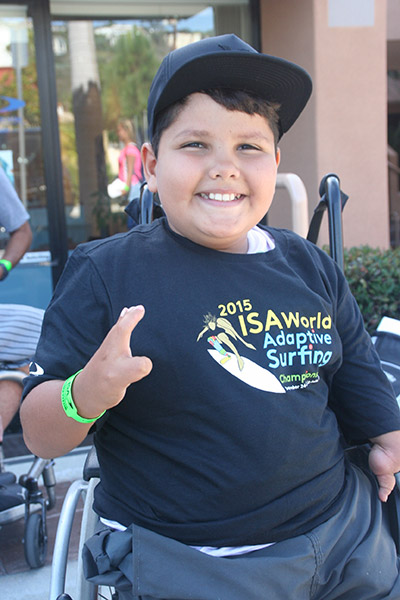 The schedule for the event will be as follows:
Thursday, Sept. 24 – 8am-1pm: Adaptive Surfing Clinic at La Jolla Shores
Thursday, Sept. 24 – 4:15pm: Opening Ceremony at the Spreckels Organ Pavilion in Balboa Park
Friday, Sept. 25 – 8am-5pm: Live webcast of competition to begin at La Jolla Shores
Saturday, Sept. 26 – 10am-3pm: Adaptive Surfing Symposium featuring keynote speakers about the future development of Adaptive Surfing at the Deni + Jeff Jacobs Challenged Athletes Center.
Sunday, Sept. 27 – 8am-5pm: Live webcast of competition Finals at La Jolla Shores to culminate with the event's Medal and Closing Ceremony.
To see full teams and athletes visit www.isaworlds.com/adaptive/teams